Kids United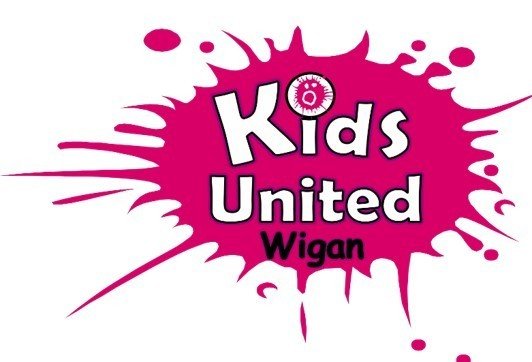 Welcome to Kids United Wigan.
Kids United is a privately owned Before & After School Club and Holiday Club based at Woodfield School since January 2008. As parents, you can feel reassured that we have years of experience of looking after your children, in a safe, creative, fun and familiar environment.
It's very important to us that our children develop strong relationships with our staff, so that they can treat us as a 'home from home'. Our ethos is to nurture and cherish them whilst they are in our care, to be able to meet each child's individual needs, and to help them learn and develop and grow. We want our children to feel happy and safe, and feel comfortable with us should they ever need our help or guidance with any problems. It's very satisfying to know we've played a small part in their lives.
What Ofsted say about us:
We are extremely proud that Kids United at Woodfield have been recognised in every single one of our Ofsted inspections as 'outstanding in all areas' (4 inspections to date). This is something we work hard to maintain and are continually seeking improvement, which is why we value our close partnerships with parents, and understand the trust you have in us to take the best care of your children in your absence.
We are passionate about Children's Rights:
"All children and young people have the right to play and need to play; free to choose what they do, lively or relaxed, noisy or quiet – with the chance to stretch and challenge themselves, take risks and enjoy freedom" – UN Convention on the Rights of the Child.
What we offer
Our Aim:
To provide high quality, affordable childcare, which is inclusive and enjoyable.
We want you to have peace of mind whilst you work or train and feel safe in the knowledge that your children are safe, secure and enjoying themselves in the best environment possible. But rest assured, Kids United is about fun and play. They can leave their school day behind and come and be part of our Club which is lively, exciting and has a whole lot going on. If all they want to do after a school day is relax and be quiet, then we have a 'chill out' area, or if they are looking for fun and excitement with their friends, then that's what they'll get!
We firmly believe in the child's right of freedom of choice.
We have a large selection of toys and games to choose from, which include: action figures, dolls & accessories, dress-up & roleplay, board games, colouring tables, construction, books & dvd's, pool table & football table. We have a PS2, x-box 360, Nintendo Wii, and a Nintendo DS. We also have sports equipment for indoor/outdoor play. Our activities are all planned and include arts & crafts, baking, team games and themed days.
BEFORE SCHOOL CLUB:

Monday to Friday (term-time)
7.30am – until the school bell rings (you can drop off anytime during the session)
£5.00 first child, £4.00 siblings
Breakfast is served until 8.25am. The children are provided with a range of cereals, toast, crumpets, fruit and a hot/cold drink.
AFTER SCHOOL CLUB:

Monday to Thursday (term-time)
3.30pm – 5.30pm (you can pick up anytime during the session)
£8.50 first child, £7.00 siblings
Afternoon tea is what we call a 'substantial snack' to keep them going until their tea-time. This would consist of things like pasta bake, tortilla wraps with assorted fillings & vegetables or beans on toast. We aim to provide healthy snacks and can cater for differing dietary requirements.
HOLIDAY CLUB:

Open at Easter and Summer each year (Covid-dependant)
Monday to Friday 8.00am – 5.30pm (pick up and drop off anytime during sessions)
Full day: 8.00am – 5.30pm

£23 first child, £20 siblings

Half day: 8.00am – 1.00pm (morning session) or 1.00pm – 5.30pm (afternoon session)

£13.00 first child, £11.00 siblings

Breakfast is provided in the mornings between 8.00am and 9.00am. Lunch is served around 12 noon and afternoon tea is provided approximately 4.00pm (substantial snack). Drinks are provided all day.
All activities are included in the cost.
Meet the Staff
When recruiting new members of staff, it's important to us that they have a genuine love of children. As with everything else to do with Kids United, it's also very important that our children have a say in who we pick, so they attend staff interviews with us with their very own, child-friendly questions! All our staff hold Paediatric First Aid certificates and Food Hygiene certificates. They are also trained in Safeguarding, EYFS and regularly attend other training sessions to keep up-to-date with all childcare aspects. All staff have enhanced DBS clearance.
Lynne Sudworth: Owner

Qualifications: Playwork Level 3 and Level 5, CCLD (Childcare, Learning & Development) Level 4

Kerry Bolton: Manager

Qualifications: Playwork Level 3 and Level 5

Vicky O'Malley: Senior Playworker

Qualifications: CCLD Level 3
Contact
Kids United, c/o Woodfield School, Wigan Lane, Wigan, WN12NT
Manager: Kerry Bolton 07515708931
Ofsted Registration no: EY365747
Owner: Lynne Sudworth – 07540449503 Email: lynne.sudworth@gmail.com
Facebook : Kids United Wigan
Gallery