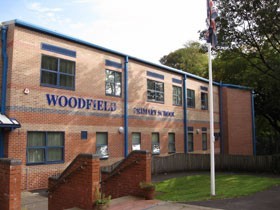 We can be contacted at:
Woodfield Primary School
Wigan Lane
Wigan
WN1 2NT
Tel: 01942 243 675
Email: enquiries@admin.woodfield.wigan.sch.uk
Twitter: @WoodfieldWigan
General queries are dealt with by our Admin team - Mrs S Barnes, Mrs E Ellison and Mrs H Hobson.
SENDCO: Mrs K Lowe (Deputy Headteacher/SENDCO)
Free paper copies of documents on this site can be obtained from the school office. Please contact us via telephone or email.